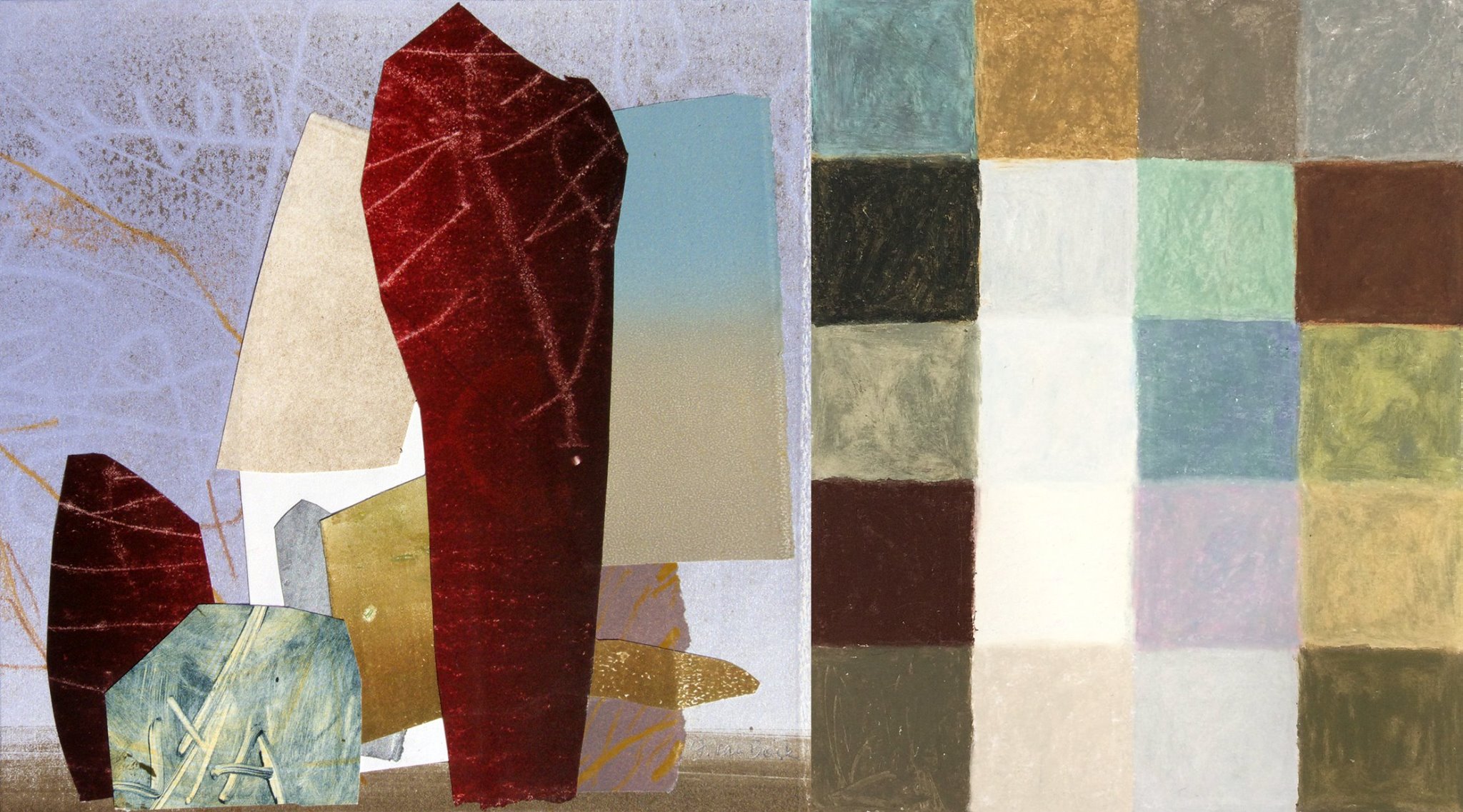 A collage based on a Grid: the collage, How to Realize Potential, and the oil pastel drawing on which it is based, Color Grid 4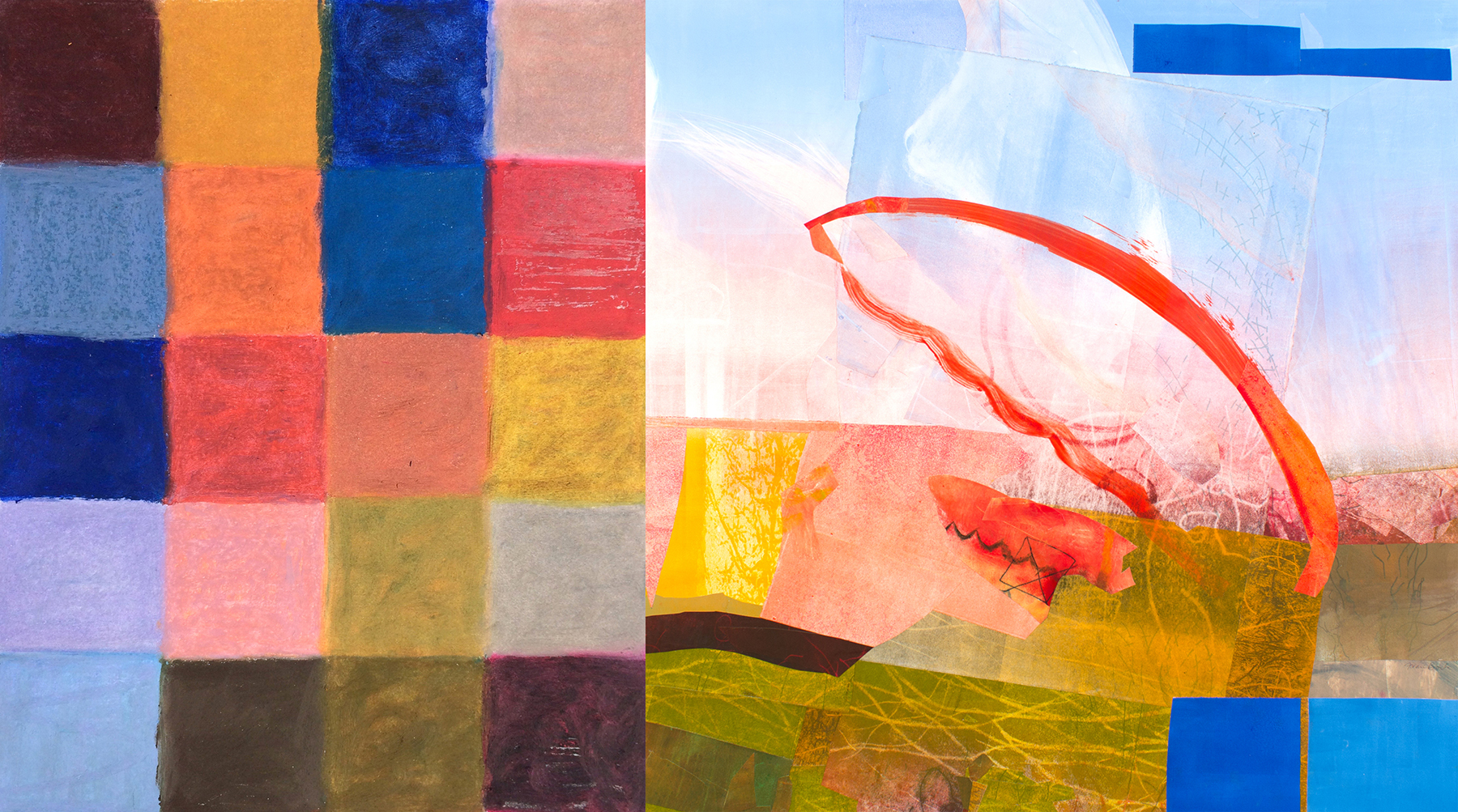 A Grid based on a collage: The oil pastel drawing, Color Grid 41 is based on the colors of How to See Holland. (The drawing is of the collage's colors observed in shadow.)
A painted mural based on Felicia van Bork's collage, How to Photograph at Noon, executed by the artist and 41 members of the college and local community, 2018, Central Piedmont Community College, Charlotte, NC.
artist statement
Grids and Collages
I am best known for my How To series of collages and my Color Grids, two related bodies of work. The first is a series of over 150 abstract collages made from pieces of my monotype prints, and the second is a group of 300 drawn and painted grids of observed color relationships. I make collages to learn about the meaning-making possibilities of pictorial composition and Color Grids to learn about the meaning-making possibilities of color relationships. For me, the two types of work inform each other, sometimes directly (as shown in the illustrations, above). One thing they have in common is the way I use color to generate the illusion of space.
The Color Grids
I use oil pastel, a convenient and beautiful medium, in the Color Grid Sketchbooks, and oil paint to explore a larger canvas and greater depths of luminosity, texture and value. The drawings become starting points for paintings.
My first live-action film, The Color Grid Movie, is a 1.5 hour meditation on creativity. It is my performance of the images and captions in my Color Grid Sketchbooks.
The little box collages
The newest series takes as its departure point the realistic space in the later Color Grids. I make rough architectural models, photograph and Photoshop them, and base the Little Box collages on those images. For these collages, I use pieces of paper I've painted with acrylic paint.
Felicia van Bork, The Moment, 2018, collage, 18 x 18 in.